It's not an option. It has to look amazing.
A well conceived website is a powerful corporate weapon, developing it can be a complex process. You want to make sure that the right parts interlock, that it looks good in exactly the way you want it to, and that it has the right elements to draw new clients into your world. Our web development expertise and knack for design can provide your brand with a professional platform that will lure visitors, load at high-speed, and support search engine optimization (SEO).
A website can be the cost-effective choice. Saving on costs associated with traditional advertising while growing your potential market like the garden that feeds you is a strong move. Also, first impressions are key. Your website is your is your introduction and typically the first place clients go to. Seize that opportunity; project your image and values persuasively, and establish the authority of your brand. From the initial site conception phase to design, development, launch, and ongoing support, we ensure your website offers an experience that converts into more customers.
40%
of the internet users have made purchase online.
45%
of users will abandon a site if it takes more than 3 secs to load.
38%
of world's top websites are powered by wordpress.
Our web design features
Responsive
Minimalist
Interactive
Innovative
High Quality
Quirky
Mobile Focused
Built to Last
Comprehensive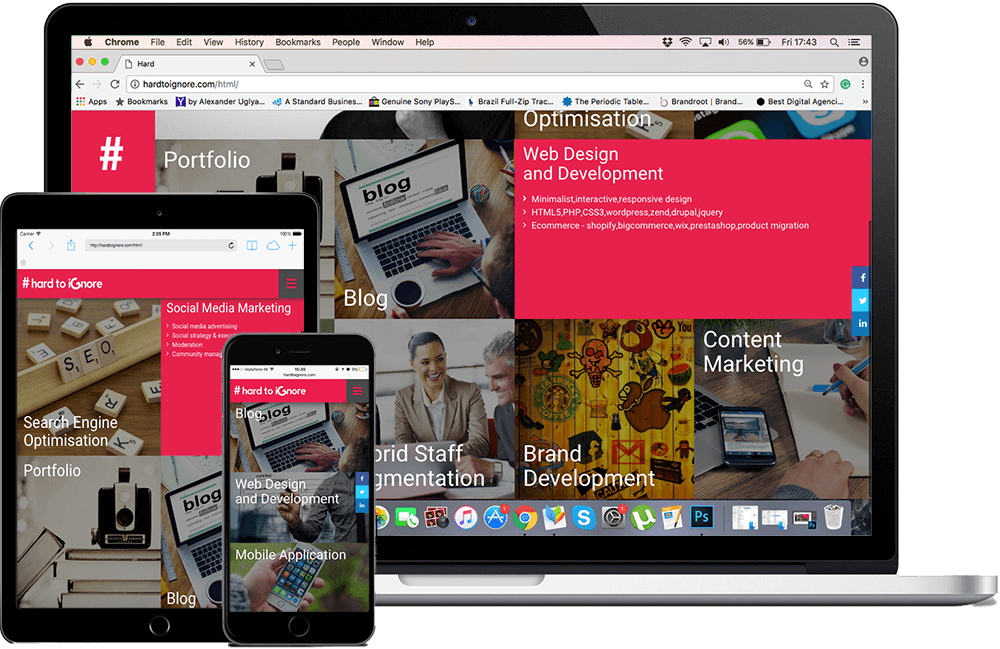 Our Website Design Process
How do you design a website that is custom tailored to your business goals? See below for an overview of steps from start to launch.
Discovery & Strategy Phase

Every professional website design project starts with a discovery and strategy phase where the web design team – consisting of web strategists, account managers, web designers, and technical managers – interview the client stakeholders on their value differentiation, competitive landscape, and goals for the project. The outcome of this phase is a documented timeline, detailed project plan, and a web strategy.

 

UX Planning & Information Architecture

Once the target audience, value differentiation, and strategic business analysis have been established in the website strategy phase, the project moves into the UX (User Experience) and IA (Information Architecture) phase, where the website layout, features, functionalities, user path flows, and specification document are wireframed and documented. This is the blueprint phase of the project.

Creative Design Mockups led by Website Designer

In this phase, website designers roll up their sleeves and start applying color and designs to the wireframes submitted to them by the UX & IA team. The web designers also provide clients with a design storyboard outlining the usage of fonts and colors throughout the site.

Responsive Web Design &
Back-end Development

All websites are made to be responsive so they will work across various screens, from mobile to tablet to desktop. All frontend coding is done in HTML5, according to best practices, and a CMS (content management system) is customized to give clients the ability to update their responsive sites in real-time.

Quality Assurance & Testing

Creating a high quality responsive website requires thorough quality assurance testing on multiple devices to ensure that pages load quickly and properly on mobile, tablet, and desktop. In addition, security measures are put into place and the site is tested for proper SEO performance.

Website Launch, Analysis & Optimization

After exhaustive testing in the QA phase, a system administrator takes the new site live and another test is performed to ensure the new customized website is performing as it was designed. During this early launch period, a team also monitors user behaviors on the website and analyzes how to improve performance in order to improve conversion rates, time on site, and repeat visits.